Although summertime is when you most often hear, "I'm bored!", this can happen anytime the kids are around. As a grandparent, you may have the opportunity to babysit your grandchildren from time to time. Even though you may try your hardest to entertain them, you may find that you need some boredom busters to keep them occupied and happy.
When kids are bored, they tend to spend more time on screens and with electronics. They also tend to fight and argue with each other. And of course, they definitely tend to complain more when they are bored. So, it's good to have some boredom busters handy so they are available when you need them.
Being prepared before the kids tell you they're bored will save you from having to conjure up something in the heat of the moment. So, what kind of things can you have ready?
One of the simplest ideas is to have a Boredom Buster Jar. . .or box. . .or whatever. Just have a place where the kids can go to find ideas for something to do.
Boredom Buster Jar
I don't know about you, but about 15 minutes into the first day of summer, I begin to hear, "I'm bored!" Yes, even at my house, I hear it from the grandkids from time to time. . .especially if they are here when I'm working.
To handle the occasional lapse in ideas, I have re-created some jars like the ones that I had when my kids were little. I call them Summer Boredom Buster jars. They really come in handy when you're babysitting or having the grandkids over for an afternoon.
Here are some suggestions for how to create something easily, inexpensively, and quickly:
Write down some activities or things to do on pieces of paper and put them in a box or jar. Have the kids choose one out when they are bored.
Write your activities on craft sticks and put them in a jar. (*I like to color-code mine for Indoor vs. Outdoor activities.) Again, just have the kids pull out a stick. *I use one kind of Washi tape to mark outdoor activities and another one for indoor. You can use different colored sticks, you can color or paint the sticks yourself, or get creative and come up with something better.

You can write several activities on a blow-up beach ball. When you need an activity, throw the ball to your grandchild and whatever activity is closest to their right thumb (or whatever finger you choose) is what activity they can do.
You can put several ideas on a laminated sheet of paper and hang it on the refrigerator. Then, let the kids thrown rubber darts at the paper to choose what activity they will do next.
You can use a large spinner (like from a Twister game) and cover the board with a large piece of paper and write activities on it. The kids can then spin the spinner to decide.
Even if you already have fun ideas, it's much more fun to have a jar, box, or whatever to grab activity ideas from. The kids will love it!
---
If you want tons of ideas for your boredom buster jar, check out our Summer Boredom Buster Packet below!
---
Boredom Buster Kits & Stations
*Some of the suggestions below have Amazon links for your convenience. See our disclosure page for more info on that. However, most of these items can be found at your local dollar store, discount store, Walmart, or party supply stores. But. . .if you don't want to go out or run around looking for these things, just pile a few of them in your Amazon cart and save the gas money!
Below are some suggestions for putting together specialized boxes or stations where you can cater to your grandchildren's interests. However, we have started with a simple, generic box of items that will keep the grandkids occupied for hours.
Basic Boredom Buster Kit
Create a Basic Boredom Buster Kit by putting in some basic supplies that will keep the kids busy during those times when they seem bored. This kit encompasses some of the items you will find in the other kits or boxes. However, this box is more generic. If you are only going to have one box, this is the one.
Coloring Books (or printables) & crayons
Watercolor paints
Craft items (glue, popsicle sticks, pipe cleaners, pompoms, colored paper, etc.)
Bubbles
Small plastic animals
Collection books: Dr. Suess, Early Readers, Pete the Cat, etc.
Play dough & old cookie cutters (from thrift store or your kitchen)
I Spy Toy (DIY) or Book
Self-fill water balloons
Cards
Small games (check out our family favorites)
Scavenger hunt cards
Stacking blocks or cups
Tensi dice
Game Box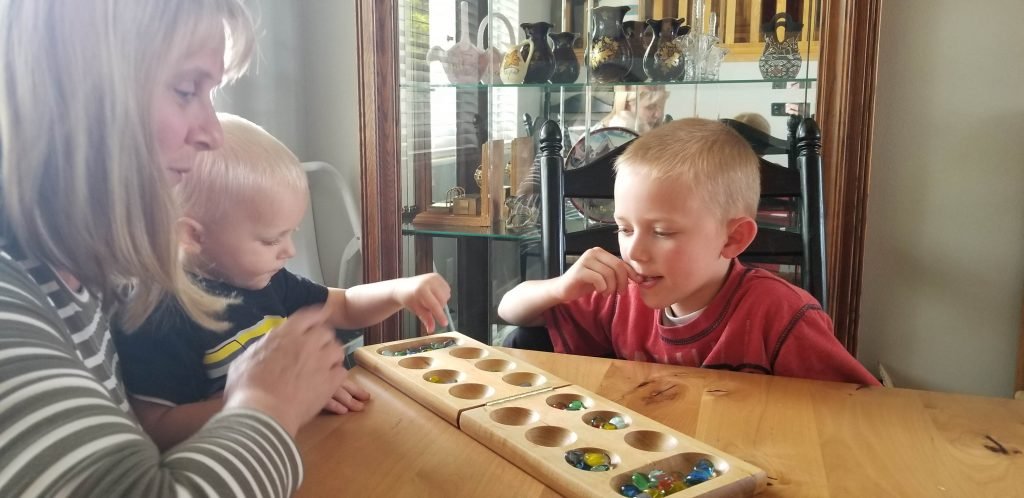 Cards
Board games
Card games
Dice games
Word games
Math games (free printable)
Puzzles
*We have so many family favorite games that it is hard to choose!
Book Station
Board books
Picture books
Easy chapter books
Series books
Play books – like I Spy or puzzle books
Hands-on Box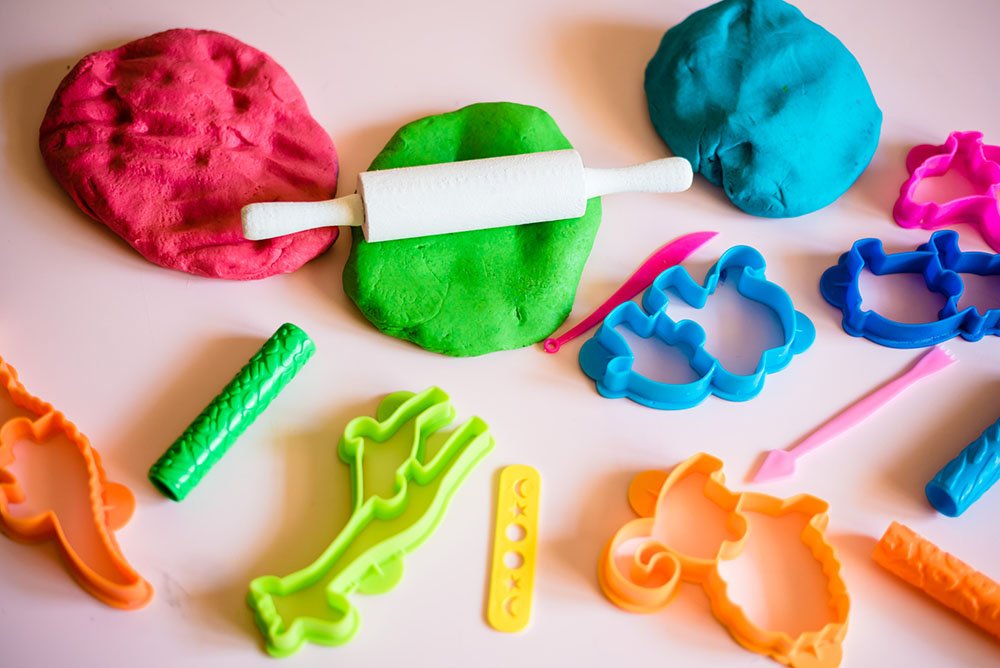 Play dough
Kinetic Sand
Rice-filled sensory bin
Calm-down jar
Lego bricks or building blocks
Toothpicks, straws, marshmallows, etc. for building and constructing
Paper for origami or paper airplanes
String tied into a circle for string games – Remember these?
Finger Puppets
Outside/Water Box
Self-fill water balloons
Splash balls
Squirt guns
Spray bottles
Rubber ducks
Sponges
Strainers
Pool noodles
Scavenger Hunt Box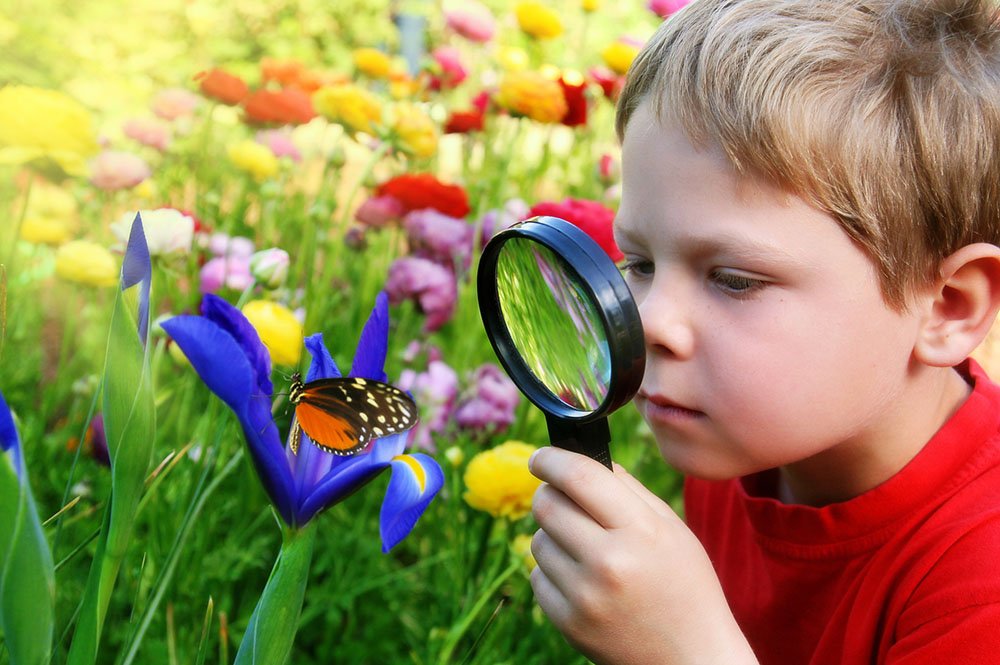 Scavenger hunt printables
Magnifying glasses
Small plastic animals
Paper sacks (for collections)
Pencils, crayons, markers
Art Box
Crayons (even the broken ones)
Markers
Colored pencils
Ink pads
Paints
Paper
Straws
Salt
White glue
Colored chalk
Colored paper
Rubber stamps
What Will Your Boredom Busters Be?
Obviously, these are just suggestions, but hopefully, this list will give you some inspiration for some great boredom busters. Certainly, you don't have to put everything from each list in each box/station as that could get expensive. But, start with a few things and add to the box/station over time.
Put together boxes or set up little stations that match the interests of your grandkids. If they don't like art, don't bother putting together an art box. If they like outdoor play, put together items that help them explore and have fun in the outdoors. Add books to the book station as you read them. Books are great "friends" that you can go back to visit over and over.
It may be a fun activity to allow your grandchildren to "build" the box/station with you. Gather items up from around your house or go to the store together and let them help pick out the things they would like. Who knows? Your grandkids just might be bored on purpose so they can play with the boredom busters at your house.
---
Looking for more ideas for the Summer boredom blues?