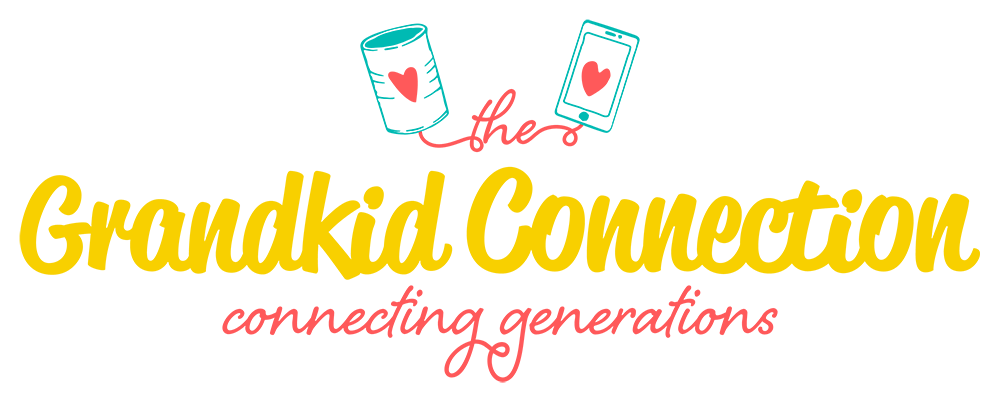 February Activity Calendar
Here you will find all the resources for the activity calendar. Note that not every single day has something on it. Below, I've added links, downloads of printables, additional info, etc. for the items on the calendar, and during the month, I'll add more or updated info. It will be a continuing work in progress. For instance, if something says: Coming Soon!, that just means that I will have the entire resource ready by the date on the calendar (ex: the 7th). Or there will be times that all the dates are not on there at the beginning of the month, but more will be added throughout the month. You get the idea.
Note: To see the most updated version of this page, make sure you refresh the page each time you visit.
February 2022
1st – Snail Mail Idea – Mailed Kisses – You'll find details for this idea in #5 of the blog post Fantastic Valentines Ideas for Kids.
2nd – Text Idea – This text will let your teen grandchild know that you can be a trusted person in their life.
3rd – Valentine's Day Craft – "Bee Mine" Valentine – Your younger grands will love this adorable easy craft! Instructions can be found at: From ABCs to ACTs website.
4th – Quote – Remember that you can be friends with your grandchildren. Heaven knows that they can always use a good friend.
5th – Just in case you wanted to know, today is National Eat Ice Cream for Breakfast Day! Go ahead and do it. . .I won't judge. 🤭
6th – Quote – This quote reminds me that no matter what comes and goes in your life, happiness can be found in the arms of those we love.
7th – Play Dough Mats – Use play dough to create shapes to fill in the images on the pages. These play dough mats can be printed out and laminated for use again and again. Or, maybe you would like to just use them once. They also can alternately be used as coloring pages. (Click the link at the bottom of the graphic below this list.)
8th – Joke – Share this fun chocolate joke with your grands!
10th – Valentine Pencil Toppers – Valentine's Craft from Hersheyland.com – This would make a fun Valentine for your grandkids or to make with them. Your choice!
11th – Valentine's Day Scavenger Hunt – This one is a bit different from the one in the Valentine's printable packet in the Valentine's Day Ideas for Kids. (Click the link at the bottom of the graphic below this list.)
12th – Book Idea – This book is super cute and an easy read. The book encourages creativity and thoughtfulness. The book is The Day It Rained Hearts by Felicia Bond.
13th – Heart-shaped Pizza Delivery – This idea came from the time when my hubby sent a heart-shaped pizza to my work on Valentine's Day. I was surprised and delighted! I'm going to do this for my long-distance grands this year. Just remember to get permission from the parents first so they know it's coming.
14th – Happy Valentine's Day!!
16th – Text Idea – Another fun text message to send to those teen grands who need to hear that someone is in their corner.
17th – Quote – A great love quote for the month of February!
18th – Field Trips – There are 2 different online field trips here – one for younger grands and one for older grands. The Candy Factory Tour: How M&Ms are Made is short and easy to understand (perfect for Pre-K and Toddlers). The other video is longer (about 9 minutes) and is all about How Chocolate is Made. Even though the beginning of the video says that it is for Pre-K, my little ones got bored quickly. However, the elementary-age grands loved it! You can watch these with your grandkids while eating M&Ms/Chocolate. Or, you can share this video with your long-distance grands over video chat. . .and don't forget the snacks!
19th – Joke – See if your grandkids can guess the answer to this joke. It's just a silly conversation starter.
21st – Snail Mail Idea – This is a really fun idea for sending a "hug" to your grandkids through the mail. Our friends at The Lean Green Bean have instructions for creating and sending your "hug." Although this is meant to go from children to grandparents, it is a great twist for you to send it to the kids. You will likely need some help so grab your significant other, a neighbor, or friend to draw your outline.
22nd – Legacy Idea – This is a really fun activity to do with your grandchildren. Get one or more of your grands together and go through old photos as you organize them. Tell the kids stories or share memories about what the photo is about – a vacation, a wedding, the first day of school, a house, etc. You may be surprised at just how long the kids will do this activity with you!
23rd – Quote – This quote is very applicable to loving your teen grands. . .and your spouse. Oh geez, I guess it applies to your adult children as well!
25th – Recipe Idea – This is a VERY easy recipe to do with the kids! It only has 2 ingredients and is made in the microwave making it perfect for doing it via video chat with the long-distance grands as well. You can find the recipe at MyRecipes.com here. 'Tis the month to give in to your sweet tooth!
26th – Book Craft Idea – This is a simple craft that you can do in preparation for next month's Dr. Seuss' Birthday celebration on March 2nd. Here is a YouTube video from RedTedArt showing you an easy way to make the bookmarks. Then you can decorate them anyway you like – googly eyes, colorful rainbows, stickers, etc. Have fun being creative with the grandkids! You can use your bookmarks each time you read together.
27th – Text Idea – This is text is a great way to connect with your grands over a shared memory. Try to think of something that will make you both smile or laugh right out loud!