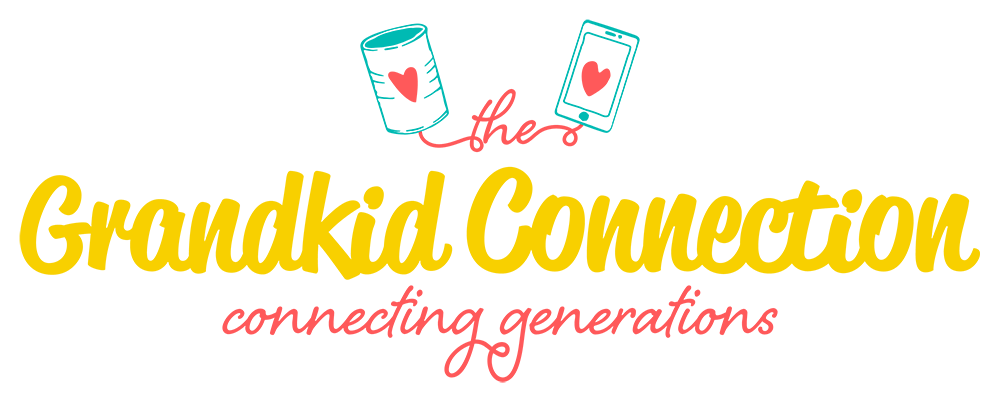 April Activity Calendar
Here you will find all the resources for the activity calendar. Note that not every single day has something on it. Below, I've added links, downloads of printables, additional info, etc. for the items on the calendar, and during the month, I'll add more or updated info. It will be a continuing work in progress. For instance, if something says: Coming Soon!, that just means that I will have the entire resource ready by the date on the calendar. Or there will be times that all the dates are not on there at the beginning of the month, but more will be added throughout the month. You get the idea.
Note: To see the most updated version of this page, make sure you refresh the page each time you visit.
April 2022
1st – Joke – Great joke for April 1st!
2nd – Craft – Wash Cloth Bunnies – This craft is super easy to do even with the youngest grandkids. They're great for giving as gifts to your grands also. Add a little egg with some goodies and you have a quick Easter treat for the kids! Here is a video to show you how: Wash Cloth Bunnies
3rd – Idea Posts – Christ-centered Easter – Start your Easter season off right by incorporating some of these Christ-centered Easter traditions into your Easter season. There are two posts for you to get ideas from. You can find them here (Creating Easter Traditions for Families) and here (Finding Christ Easter Egg Hunt) – Please note that the Acrylic Christ signs offered at the bottom of the post are VERY limited!
4th – Quote – So timely!
5th – Book Idea – I LOVE this book! It's a fun way to engage in some activities related to Earth Day. Every project in the book uses up the page it's on. You can see more about this book here: The Book That Eats Itself
7th – Joke – Here is a joke to usher in spring!
8th – Idea Post – This Easter Activity Post has some of my grandkids' favorite Easter treats and fun.
9th – Text Idea – Send this text to an older grandchild who you want to take to lunch. It's a great way to have a conversation and do some bonding.
10th – Quote Idea – Do you love to see those first spring flowers too?
11th – Game – These happy little play mats are fun for Easter dinner or just a fun afternoon activity. Click on the mats below to download each one – They are 8.5″ x 11″ size.
12th – Legacy Idea – Play the game Hangman with your ancestors' names. It's a fun way to get to know their names and talk about who they were. An example would be if your ancestor is John Smith, you would draw a hangman stand with two words (4 blanks & 5 blanks) underneath.
13th – Text Idea – I feel great when my teen grandkids text me. This is a way to say thank you to your teens for allowing you into their world.
14th – Long Distance – Make Marshmallow Snails together via video chat. This will probably require some help for little ones. It's a fun treat to make for springtime. They can be eaten alone or adorn a cupcake or even a cup of pudding (like in the photo). Here are the instructions: Marshmallow Snails
15th – Good Friday – Good Friday is a great day to explore Easter traditions from around the world. Here's a great place to start: Easter Traditions From Around the World or just Google that title.
16th – Quote – We all need some hope these days. Find it in your Easter celebration.
17th – Happy Easter – I hope you enjoy some time with your grandchildren this Easter!
18th – Text Idea – You'll have to find a fun picture, photo memory, GIF, or something that will make you and your grandchild smile. Send it along with this text.
19th – Long Distance Idea – Flower Bouquet of Me – This post was originally done that first year of the pandemic. It's was a collaboration of a few of us grandmas. I love sharing this because it's not only a fun way to spend time with your long-distance grands but to help them make something special for their mothers for Mother's Day.
20th – Mother's Day Idea – ❤️ Here are a few more ideas for Mother's Day gifts you can help your grandchildren make for their mothers.
21st – Online Field Trip – Since this is the day before Earth Day, I thought it might be fun to go on a tour of a recycling plant to see what happens to all the things that we recycle. Share it with your local and long distance grands. Take this virtual field trip to a recycling plant.
22nd – Earth Day – Now, I'm not particularly versed in the whole climate change conversation, but I do think it's a good idea to take better care of our earth and show some appreciation for the gift of this world. So, doing some fun things on Earth Day is a way to take a small step to being more aware of our environment.
23rd – Joke – This one was told to me by my grandson. Cute!
24th – Legacy Gift Idea – As you probably know by now, I'm a huge advocate of keeping a journal to pass on to your posterity. If you like the idea, you can send one of our Grandparent Legacy Journals to someone you love. I gave one to my mom! You can get a Grandmother Journal or a Grandfather Journal here.
25th – Activity Idea – Get a jump on Cinco de Mayo. Explore some fun crafts to do while exploring a new culture.
26th – Joke – Think about THAT when you plant your garden this year! Ha ha!
27th – Snail Mail Idea – Send these fun "Write Me Back" cards to get a fun pen pal relationship going with your long distance grandkids or even one that lives nearby. They also become a fun keepsake after they're sent back.
28th – Text Idea – Send a "smile" to your teen grands.
29th – Quote – Gotta love Robin Williams humor!