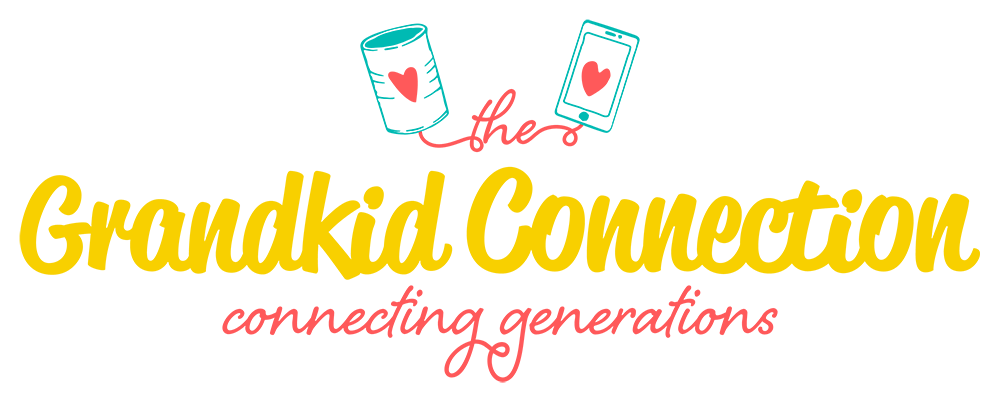 December Connection Calendar
Here you will find all the resources for the activity calendar. Note that not every single day has something on it. Below, I've added links, downloads of printables, additional info, etc. for the items on the calendar, and during the month, I'll add more or updated info. It will be a continuing work in progress. For instance, if something says: Coming Soon!, that just means that I will have the entire resource ready by the date on the calendar. Or there will be times that all the dates are not on there at the beginning of the month, but more will be added throughout the month. You get the idea.
Note: To see the most updated version of this page, make sure you refresh the page each time you visit.
December Connection Calendar 2022
1st – Idea Post – Seeking Christ – In this post, you will find a tender reminder of the reason for this season. You will see how my hubby and I discovered that if you seek for Christ, you will find him. Read the whole story here – Seeking Christ.
2nd – Activity – Light the World – This calendar date actually holds 50 activityes that you can do during the Christmas season (or really any time of year). Download this 50 Ways to Share Your Light page to engage in easy service and kindness this season with your grandchildren.
4th – Quote – This quote is from one of my all-time favorite Christmas movies. . .The Polar Express, of course!
5th – Snail Mail Idea – The 12 Days of Christmas – Show your long distance grandchildren that you are thinking about them lots this Christmas. Send 12 small gifts on the 12 days leading up to Christmas Day. Just as an FYI, historically, the Twelve Days of Christmas officially begin Christmas Day and extend 12 days after that. I like to end it on Christmas Day so I can culminate the experience with my Christmas gift to my grandchild. But you do it however you would like.
6th – Joke – A great joke to bridge the gap between Halloween and Christmas. Ha ha!
7th – Text – Just a little seasonal message to tell your grandchild just how much you love them.
8th – Book Idea – I Believe in Santa Claus – I love how this story goes through the symbols of Christmas and connects both the religious and secular ideas of Christmas. It's sure to become a favorite for you. Share I Believe in Santa Claus with your grandkids this year!
9th – Craft – Christmas Ornaments – Here is a fun way to make Christmas ornaments. Using candy-cane scented play dough, make candy cane ornaments to hang on your tree or give away to neighbors. Here's the recipe for the play dough from Kids Activities Blog.
10th – Long Distance Idea – Make Christmas Cookies – Making Christmas cookies is an annual tradition for most families. However, have you ever made them over video chat with the grandkids. Get some premade cookies or each of you make cookies ahead of time. Then gather toppings like frosting and sprinkles. Have a little contest to see who can create the most awesome Christmas cookie! You could vote for the prettiest, the most creative, the one with the most toppings, or even the one decorated the best with the least amount of toppings. Have fun eating and chatting when your creations are done.
11th – Exploring Online – Christmas Traditions Around the World – There are so many different and interesting Christmas traditions that exist around the world that they are certainly worth exploring. It's a great way to get familiar with other people and cultures. Who knows? Maybe you'll want to incorporate some other place's tradition with your own! Here is an article from Country Living to get you started on your search.
12th – Quote – I have this quote posted by my front door.
14th – Video Chat Idea – This Have you ever tried this with the grandkids? If not, you're in for a treat. Read a book and do the voices of the characters. The Grinch Who Stole Christmas is a great one because teh voices can be so different and animated. You have the Grinch himself, little Cindy Loo Who, and a narrator that can take on any form you want. Make sure you have the book so that you can show the pictures.
15th – Snail Mail Idea – This Okay, so this one is simply a reminder to send off your Christmas gifts. If you send them by December 15th, chances are that you won't need to expedite any packages.
16th – Game – Reindeer Games – This comes from the famous Rudolf, the Red-nosed Reindeer song. Have you ever thought about what those reindeer games were? Well, we have some suggestions for you to find some fun "reindeer games" to play with the grandkids. Here's a few from The Spruce.
17th – Joke – A Christmas tree joke is totally appropriate for the season!
18th – Activity – Christmas Decor Scavenger Hunt – Your Every Christmas Eve our family drives around to look at everyone's lights and Christmas decorations. This year, we aer going to give a bit more of a challenge as we are going to go on a CHristmas decor scavenger hunt. I found this cute one from Learning Literacy that has pictures as well as words for the younger Littles. (Just scroll down to the bottom of the post and you can download it without having to sign up for anything.)
19th – Text – Let your grandkids know that you are looking forward to celebrating the holidays with them around.
20th – Legacy Idea – Gingerbread Houses & Devotional – Make gingerbread houses and have a little quiet time with the grandkids. (See the Gingerbread House devotional below.)
21st – Joke – The perfect joke to go with the Legacy Idea from the 20th.
22nd – Craft – Holiday Slime – Send What could be more fun than some holiday slime?? Kids love this stuff! It's a great out-of-school afternoon activity for you and the kids. Check out my friends at Kids Activities Blog for some holiday slime fun!
24th- Quote – Enjoy a wonderful Christmas Eve with family or friends. Remember the reason for the season and to be grateful for all you have!
25th – Merry Christmas!
26th – Joke – Santa is always broke the day after Christmas, right?
27th – Long Distance Idea – End-of-Year Family Newsletter – Create a fun end-of-the-year newsletter for your family either for or with your grandkids. Keep it simple, but recap the fun you've had with each other and keep it for posterity. Here are some ideas on how to get started.
28th – Game – Spoons – Ha! So, there is no other game that gets more rowdy in our house than a game of spoons. When my boys were teenagers, they actually broke two tables playing this game. Yeah, we play for keeps around our house. Ha Ha! You don't need to make it quite as competitive as we do but this is a great game for all ages. Since it is simply a matching game and only involves some spoon-grabbing skill, everyone from the youngest grandkids to the grandparents can play. Here is quick video tutorial in case you don't know how to play!
29th – Quote – – Just a little encouragement for the new year. . .which is right around the corner!
30th – Text – Encourage your grandkids to make and set goals. It's a great life skill.
31st – Activity – New Year's Eve Fun – There are so many fun and easy ideas to celebrate New Year's Eve with the grandkids. See them here at The Every Mom website.