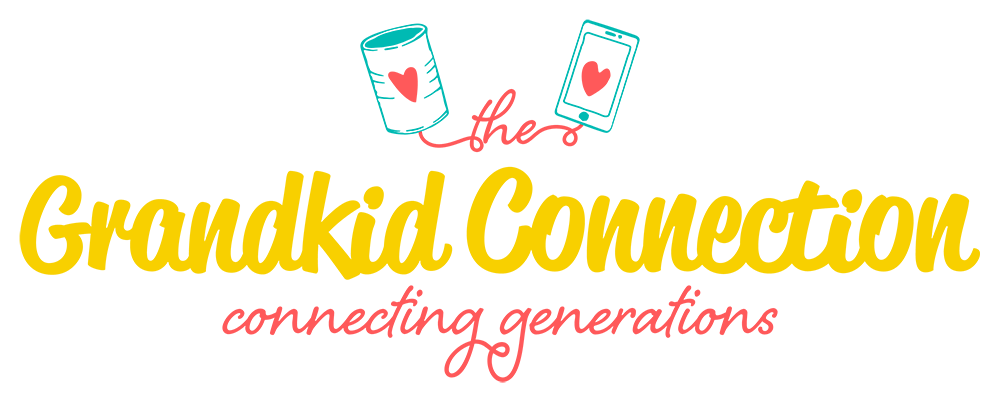 November Connection Calendar
Here you will find all the resources for the activity calendar. Note that not every single day has something on it. Below, I've added links, downloads of printables, additional info, etc. for the items on the calendar, and during the month, I'll add more or updated info. It will be a continuing work in progress. For instance, if something says: Coming Soon!, that just means that I will have the entire resource ready by the date on the calendar. Or there will be times that all the dates are not on there at the beginning of the month, but more will be added throughout the month. You get the idea.
Note: To see the most updated version of this page, make sure you refresh the page each time you visit.
November Connection Calendar 2022
1st & 2nd – Long Distance – This holiday is catching on here in the U.S. It's definitely a fun way to learn about another culture. Dia de los Muertos is a huge celebration in Mexico and has spread to some other Latin American countries as well. In celebration, we have some sugar skull coloring pages that you can send to your long distance grandkids. Color with them while you talk about the importance of remembering our ancestors and keeping their stories alive! (Look below for the sugar skull coloring pages.)
3rd – Joke – Ready for more silly grandkid jokes?
4th – Craft – Thanksgiving Placemats – I found these cute placemats on Oriental Trading. However, I think you could make these so easily. Craft foam can be found at most fabric or craft stores. You would simply would need to cut the slits and strips and then weave these placemats for your Thanksgiving feast!
5th – Quote – Sorry to bring up that time is just passing us faster and faster. . .But I love this quote all the same.
6th – Legacy Idea – Since November is Family Stories Month, let's just share stories with our family. Try to think of some stories that may not have been told before. Does your family know how you and your spouse met? Have they heard about your trip to the principal's office? Do they know how much you got paid for your first job? We have a great post that talks about all the reasons why sharing our stories is important. Check out Grandparent Storytellers here.
7th – Snail Mail – Thankful Balloons – This is relatively easy to do and inexpensive to send. Get some balloons, a black Sharpie marker, and some large round confetti circles. Blow up a balloon but do NOT tie it! Temporarily clip it shut with a hair clip or clothespin. Carefully, write a note of gratitude on the balloon with the marker. You can unclip the end and include some of the round confetti in each balloon as it deflates. Make sure the balloon is deflated all the way.
Don't forget to write about things and people you are thankful for. Definitely include a special note specifically why you are grateful for each grandchild you are sending these to. After the balloons are deflated, put them into an envelope with a card or letter. Then mail them to your favorite grandkids! (Which is probably all of them! 🤭)
8th – Text – What a great thing to say to a teenage grand!
9th – Joke – With the storms of fall looming, it may be fun to share this joke with your grandkids.
10th – Activity – Writing Letters to Santa – Most kids love to write letters to Santa. However, parents are so busy this time of year, they often don't find time to do this with their kids. So, we have created a few fun templates that you can print off and help your grandkids write their letters to Santa. See the templates below.
12th – Game – The Gratitude Game – For an easy game to go with your Thanksgiving dinner, try this game of gratitude played with Skittles. Play Party Plan has this all laid out for you. Check out their post on The Gratitude Game here.
13th – Activity – Food Bank Scavenger Hunt – Go with your grandkids to neighbors and collect food for your local food bank. Make a list of the things you want to collect – 3 cans of peas, 2 jars of peanut butter, a package of spaghetti noodles, etc. To make it fun, split up with a grandparent in each group and race to collect everything on your list. Please make sure you are going in groups to trusted neighbors, and ALWAYS have an adult in the group. After you collect the food, go together and deliver the food to the food bank. If possible, have the people there talk to the kids about what happens to the food and who they serve.
14th – Quote – This quote can apply to the seasons of our lives as well.
15th – Book Idea – If you know me, you know that I am a Kobi Yamada fan. He has a new book out this year called Feeling Grateful – How to add more goodness to your gladness. It's the perfect book for November and Thanksgiving. Inside the book jacket cover it says: "Gratitude transforms everything it touches. It enhances beauty, reveals character, amplifies possibility. It opens hearts and lifts spirits. Even challenges…" I'll let you read the rest. Share this book with your grandkids and open them up to the beauty and power of gratitude!
16th – Craft – Sugar String Pumpkins – This craft makes for an afternoon of fall fun for you and the grandkids. Along with keeping the kids busy and engaged, you can be making some great decor for your home or theirs. Check out this easy tutorial from Kids Activities Blog for Sugar String Pumpkins.
17th – Text – Let your grandkids know just how important they are to you!
18th – Long Distance Idea – Name That Tune – Is it too early to play Name That Tune with Christmas songs?? If so, use whatever music is familiar to your grandkids. If not, this would make a really fun activity for Thanksgiving weekend! Just play like the old game show. Either pick a tune-master or take turns to play the opening few seconds of a song and the rest of the group has to name that tune. Either shout it out, or everyone writes their guess down on paper to total up the score at the end.
19th – Joke – Your grandkids will accuse you of telling 'tall tales' with this one!
20th – Explore Online – The REAL Thanksgiving – Help your grandchildren learn about the real first Thanksgiving. Did you know that the feast lasted 3 days? Did you know that they likely had no desserts or treats??!! Did you know that Thanksgiving was actually moved in 1939. . .but then moved back? Check out History.com for these fun facts about Thanksgiving!
21st – Craft – Pom Pom Turkeys – Part of the fun of this activity is making the pom poms from scratch. However, if you are short on time, you may want to try to find large brown pom poms that are pre-made. Check out this great Thanksgiving craft of Pom Pom Turkeys!
22nd – Snail Mail – Christmas Advent Chain – Send this simple advent calendar to your grandkids to countdown to Christmas Day. Make some red and green strips of paper (any weight will do), number the strips (1-25), and write an activity on each strip. Mail these to your grandkids and have them create a chain from the strips putting the chain pieces in numerical order. Check in with them every once in a while to see how many of the activities they are doing. If you need some ideas for what activities to put on the list, check out Julie Blanner's site for some advent calendar ideas.
23rd – Quote – I think that this quote so beautifully illustrates aging.
24th – Happy Thanksgiving!!
25th – Idea Post – The Story of YOU – Writing your life story is not always the most comfortable thing. However, we give you the who, where, when, why and how of writing the greatest story – the Story of YOU!
26th – Activity – Polar Express Night! – Treat your grandchildren by taking them to the North Pole for a night. Check out the Polar Express Theme Night packet and enjoy an evening planned around the beloved story of The Polar Express.
27th – Quote – Contentment = Gratitude!
28th – Joke – Ha! Ha! I just loved this joke. Can't wait to share it with my grandkids!
29th – Game – Holiday Storytime – Write two sentences to begin a holiday story, but don't reveal those sentences to anyone else! Then assign everyone a number and have them write two lines each of their own (don't tell them what it's for until they've finished). When they're done, read your two lines, then call the numbers in order to have them complete the story. Chances are it will be hilarious!.
30th – Text – More great messages for your teen grand!